She is clothed with strength and dignity; she can laugh at the days to come.
Join likeminded women from all walks of life for fun, fellowship, encouragement, and lots of laughter!
Women's Warm Up an opportunity for single women to develop friendships through positive conversations focused on Jesus.
Women will be meeting at Chocolatte at 9:00 on Sunday mornings before service.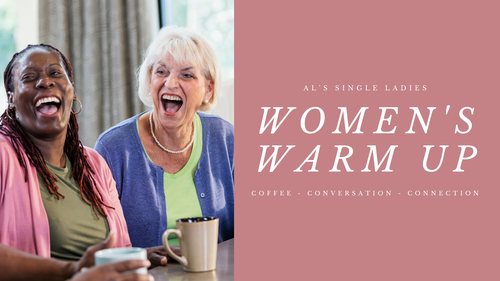 Women are currently reading My Dream of Heaven by Rebecca Ruter Springer.
Will meet and discuss on February 8th at 6:00 pm.
Contact the church for location.
Women are invited to study the Bible together on Thursday afternoons at 3:30pm in a member's home.
Study is on Identify and Influence.
Contact the church for more information.
Abundant Life's women's ministry has events throughout the year at different locations and times.
For current information, contact us or check out our events calendar.
We'd love to hear from you. Fill out the form and we will get back to you.